Let's deepen your self care rituals.
Femme Rituals is a curated product line devoted to elevating your daily self love practices and enhancing your self care experiences.
Relish in your self love rituals with our new products or send a self care package to another babe.
Blog
---
One of my favorite self-care acts is reading! I love snuggling up first thing in the morning or the last thing at night, and reading a couple chapters of a...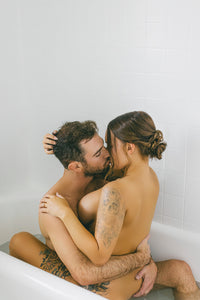 We're planning the perfect date night for you so that you don't have to with our date night must-haves! 😉 Here's how your night is going to go:   Stay in for...
We're celebrating the bridal babes this month! If you are a bride planning a wedding, we want to remind you to make self-care a priority during this time. This time...